Les Sewing Sisters 2016-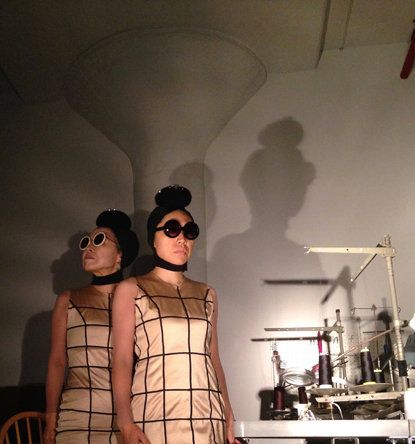 Les Sewing Sisters's the second stage; the members are Lun*na Menoh and Saori Mitome. Still, the same concept which is all about dressmaking, fashion, fabric, garment, style, etc,,,, but all the sounds are from original sewing machine noise and manipulated sewing machine sound. This creates their unique sound environment. Still pop but more experimental.
"She Sews" Promo
Lun*na Menoh 2016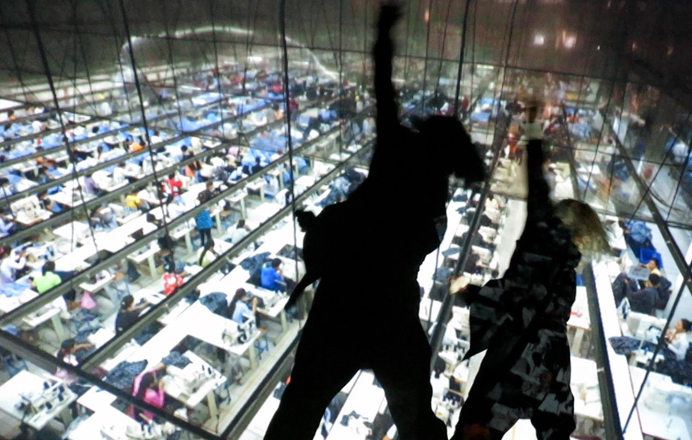 Maurice Ravels's "Bolero" by sewing machines
based on the original score "Sewing Machines Bolero"
"Sewing Machines Bolero"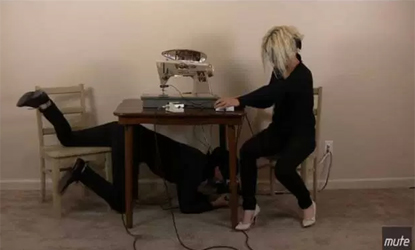 collaboration with ADULT. "Detroit House Guest" Mute records
"Uncomfortable Position"
"Into The Drum"
ADULT. "Uncomfortable Position" ft. Lun*na Menoh
Pre Sewing Sisters 2012-2015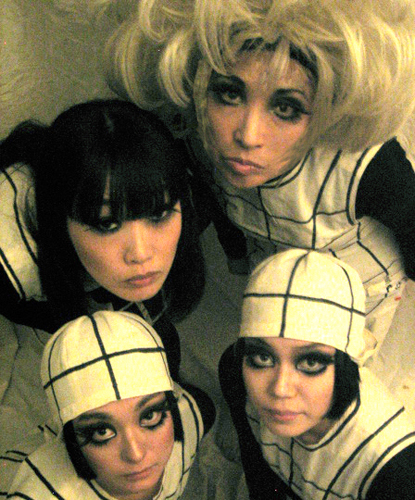 Pre Sewing Sisters is a collective for art performances/music shows  only focus one subject, which is dress related matter such as dress, dress making, fabric, size, etc. this is not only their lyrics but also approached by experimental touches such as using the sewing machine as a music instrument. The members are Lun*na Menoh, Moeko Maeda, Atsuko Yoo, Saori Mitome and New York base a composer/producer Tugumi Takashi.


Jean Paul Yamamoto 2005 -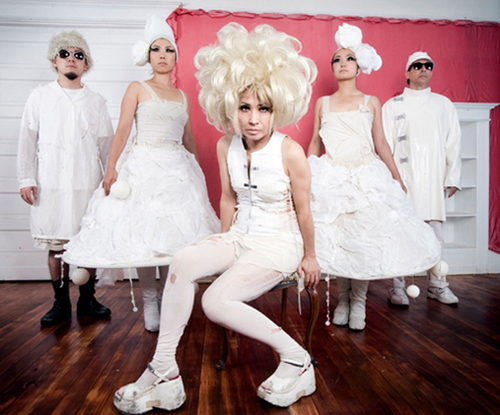 Jean Paul Yamamoto is an electro pop band  Lun*na started for a combination of music and theatrics.  With Lun*na's aesthetic roots in Oskar Schlemmer's Bauhaus theater productions combined with the love for punk rock, dance music, showbiz glitter and Japanese Enka.  Jean Paul Yamamoto merges the world of performance art with a pop music sensibility. The members of the band were Lun*na Menoh, Christiaan van Bremen, Lance Rock, Martin Silva, Ruriko Ayako, Moeko Maeda, Shin kawasaki and Alan Myers (ex Devo)

song : Starbucks Hyper Bitch
song : Man Automated
music video : Karappo City Blues directed by Kevin Sukho Lee
Seksu Roba 2000 -
Korean producer/thereminist Kevin Sukho Lee formed the band 1999, Lun*na joined later, they released their self-titled debut in 2000 on German label Crippled Dick Hot Wax. The follow-up, Pleasure Vibrations, was released on Eenie Meenie in summer 2003. They toured all US, Europe, Mexico and Japan over 100 shows, For live performances, which have included gigs with Peaches, Tipsy, Fantastic Plastic Machine, Anubian Lights and DJ Me DJ You.

Seksu Roba - Live Document